MEDIOS DE DIFUSION
Disponibles
Banners
Enlaces texto
Popup
Popunder
Catalogo XML
Opciones marketing
Emailing/Newsletter
Incentivo clic
Incentivo formulario
Compra palabra clave
(= Bajo condiciones)
Remuneraciones del sistema afiliado
Porcentaje
4 %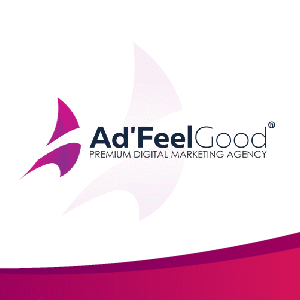 Anunciante:
Omio [CPA] - Global - EUR
At Omio we take a unique approach to travel
(formerly GoEuro). Our pioneering platform allows customers to find the fastest, cheapest and best
travel options by train, bus and flight to thousands of cities, towns and villages across Europe
. That translates into savings?on money and time?for travelers!.
The commission will be a default checkout of 4% CPA
30 days
cookie lifetime
You are not allowed to use the following methods or channels while acting as Omios affiliate: - Unfair or misleading commercial practices - Search engine optimization (SEO), search engine marketing (SEM; e.g. using Omios trademarks, name or offers, including brand bidding, keywords, meta-tags, misspellings) - Misleading search engine manipulation - Pop up and pop under inventory - Any devices, programs, robots, iframes or hidden frames in order to generate sales - Parasitic marketing (e.g. via interstitials, parasitware, shopping assistance applications, toolbars, addons, shopping wallets), scripts or mechanisms that can manipulate or potentially enable miscalculations or diversions of commission - Hard incentivizing inventory (e.g. Cashback) is allowed only with prior approval - Soft incentivizing inventory (e.g. content, virtual currency) - App discovery inventory (traffic from discovery apps like FreeAppaDay, App-o-Day, MagicSolver, Appsfire etc.) - Social media inventory (social networks like Facebook, Instagram, Twitter, etc.) - Icon drop inventory (placing an apps icon on a users smartphones without their knowledge and redirecting upon the icon a click to a mobile app store (Apple AppStore, Google Play store or others) - Unconscionable pestering, including but not limited to unsolicited emails - SMS, IRC channels and instant messages (web as well as mobile, e.g. Whatsapp, Line, Viber, Snapchat etc.) - All other forms of internet abuse, including spamming forums, blogs, newsgroups, message boards, link farms, etc.
La información aqui reflejada se ofrece a título indicativo, pudiéndo reflejar cambios con respecto a la plataforma
Lista anunciantes Adfeelgood