MEDIOS DE DIFUSION
Disponibles
Banners
Enlaces texto
Popup
Popunder
Catalogo XML
Opciones marketing
Emailing/Newsletter
Incentivo clic
Incentivo formulario
Compra palabra clave
(= Bajo condiciones)
Remuneraciones del sistema afiliado
Porcentaje
5 %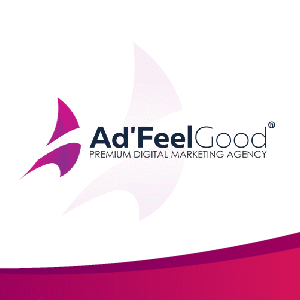 Anunciante:
Firefly ES
About Firefly
?
Firefly is car hire made simple and above all offers excellent value.
?
All you need for everyday and holiday rentals, a great range of vehicles and locations all over Europe.
?
A host of useful extras to make your experience even better (baby seats, GPS navigation, Wi-Fi hotspots, etc).
?
There?s no hassle and no hidden fees, instead Firefly?s fast track service gets you on the road even sooner. Firefly offers flexibility from online check-in to free cancellations within 7 days of booking.
Programme basics
The standard commission rates are as follows but affiliates may benefit from promotional or bespoke rates:
5% of booking value
Firefly pay commission on all valid car bookings.
VAT is included in the basket value and therefore commission.
Commission is paid on the full price including ancillaries (such as baby seats or insurance products).
Banners are available in gif/jpeg format as standard. Affiliates are asked to avoid hard-coding creative so that the network can update these automatically. Affiliates are obliged to update or remove content upon request.
Affiliates should only promote offers that have been communicated or approved by the network and all relevant terms should be made clear.
Tracking
Firefly operates a 30 day recurring cookie.
Unfortunately the platform for mobile conversions does not currently enable affiliate tracking.
Firefly de-dupes across other marketing channels on a last click basis; currently across Affiliates, Paid Search and Display according to the standard cookie hierarchy.
Third party tracking and analytics are in place so this should also ensure everything stays intact.
Cross-tracking is in place, e.g. in case affiliates send customers to the UK website but they convert on another (n.b. affiliate activity relates to UK, FR, DE, IT, ES, NL only).
Commissions are validated on a 60 day cycle in order to remove cancellations or illegitimate bookings.
Exclusions:
Please enquire with the network before promoting a specific product that is outside standard car and van hire.
Publisher rules:
The Paid Search policy applies to all affiliates unless explicit permission has been granted ? please check with agency if you are unsure otherwise you risk declined commissions and removal from the programme.
No direct linking
No mention of Firefly in the domain
No bidding on branded keywords or mis-spells (e.g. Firefly, Fire Fly, fire-fly) ? affiliates are instructed to add these as negative matches
Cashback/reward sites are expected to have the necessary measures in place to ensure quality and avoid abuse, partners may be removed if this is not the case.
Voucher sites must comply with IAB guidelines and only promote offers approved and communicated by the affiliate network.
Sub-networks are expected to be transparent over referrals and traffic sources, partners may be removed if this is not the case.
Price comparison sites must adhere to the CMA standards. API access is complicated and restricted.
Social media activity must make it clear that any advertising is by a partner and not posting on behalf of Firefly.
Email partners should ask the network about creative and must seek approval before broadcasting.
All affiliates must be transparent in how they are driving traffic and Firefly reserves right to, in agreement with the network, review any commissions and partnerships.
La información aqui reflejada se ofrece a título indicativo, pudiéndo reflejar cambios con respecto a la plataforma
Lista anunciantes Webgains