MEDIOS DE DIFUSION
Disponibles
Banners
Enlaces texto
Popup
Popunder
Catalogo XML
Opciones marketing
Emailing/Newsletter
Incentivo clic
Incentivo formulario
Compra palabra clave
(= Bajo condiciones)
Remuneraciones del sistema afiliado
Porcentaje
6 %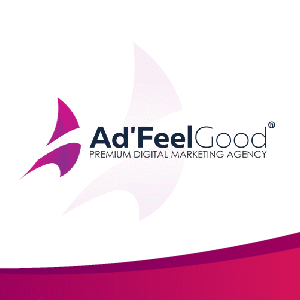 Anunciante:
Alibaba Worldwide
ALIBABA WORLDWIDE
Launched in 1999, Alibaba.com is the leading platform for global wholesale trade. They serve millions of buyers and suppliers around the world.
As part of the Alibaba Group, their mission is to make it easy to do business anywhere.
They do this by giving suppliers the tools necessary to reach a global audience for their products, and by helping buyers find products and suppliers quickly and efficiently.
Alibaba.com brings you hundreds of millions of products in over 40 different major categories like:
- Consumer Electronics
- Apparel
- Vehicles & Accesories
- Machinery
- Sports & Entertainment
- Home & Kitchen
- Furniture
- Shoes & Accesories
...
WHY DO YOU HAVE TO WORK ALIBABAS AFFILIATE PROGRAM?
- Commission:
6,00% on all products
- Period cookie:
15 days
- Possibility of commission incresead
- Available datafeed
- Landing pages with offers and discounts
- High Conversion Rate:
From 3% to 10%
- Forbidden Channels:
- SEM campaigns with brand bidding
- RTG
- We do NOT accept traffic from China and Nigeria
- SVV: Validation and Sale System
"Commissions properly accrued under an Insertion Order for a calendar month may be confirmed between the 25th to 30th day of the following calendar month (PST time). By way of example, commissions properly accrued in April of a calendar year shall be invoiced between 25th to 30th day of May in the same calendar year."
IMPORTANT!:
If you want to redirect to a product landing page, you have to use the deeplinks from the datafeed. You will not commission any sale if you create those deeplinks manually in the section: "Ads > Create an Ad" and you introduce a destination URL in the box: "Enter destination URL (Optional)"
You can get your tracking codes (HP tracking link and Weekly Deals LP Tracking link) from Text Links. The valid code is the URL between quotation marks.
You can also use the tracking links from the banners and creatives on the platform.
La información aqui reflejada se ofrece a título indicativo, pudiéndo reflejar cambios con respecto a la plataforma
Lista anunciantes Webgains